Stevens Pass offers the perfect PNW winter experience for groups of all types. Escape the city and arrange your next meeting or event in the mountains!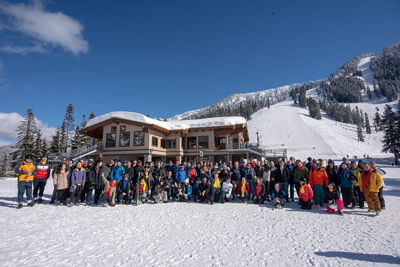 Planning a Group Event?
Stevens Pass is the perfect destination for your group experience. Groups will be offered special savings on lift tickets (Monday-Friday). Our Group Sales team is here to help plan your group's next adventure!
Call (206) 812-4510 or email SPGroups@vailresorts.com for more information!
Stevens Pass is the perfect place to get your club, corporation, class, or even family up the mountains for an unforgettable group getaway. Regardless of group size, ages and ability levels, there's an activity for everyone from skiing, to mountain biking, hiking, rafting and everything in between.
Bringing a Bus to Stevens Pass
Stevens Pass is pleased to offer groups arriving in buses a comfortable space to park and unload. Located in Lot C, our bus parking is just a short walk up the pedestrian bridge to the resort and provides ample room for your group to gather.
Arriving in a bus can be tricky, let us help. Call 253-802-8933 to speak with a member of our Parking and Transit Team.
OUR GOAL IS TO EXCEED YOUR EXPECTATION
Summer SCENIC STEVENS PASS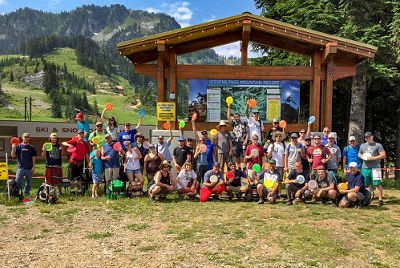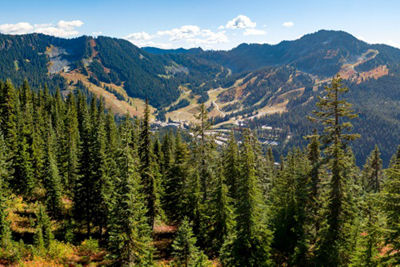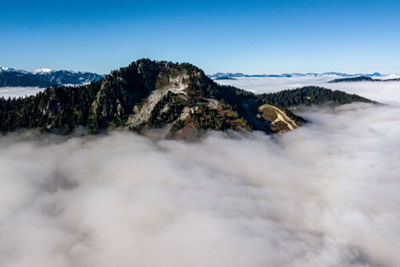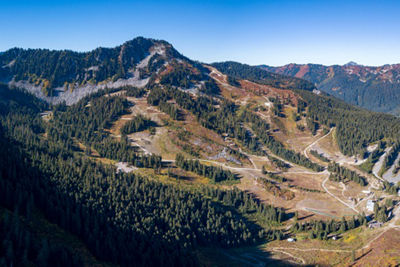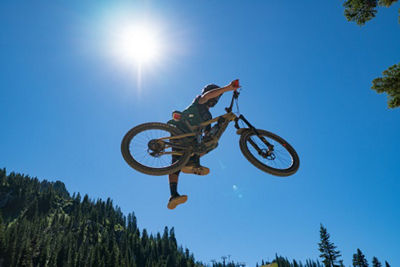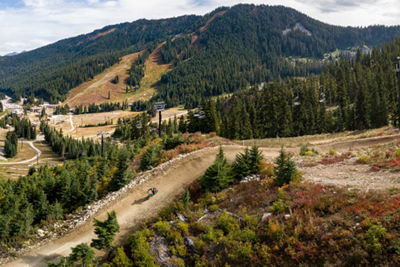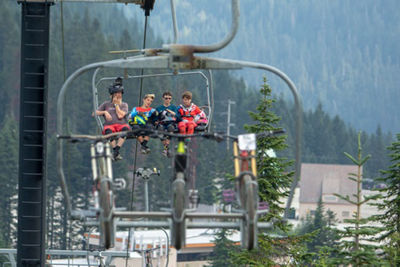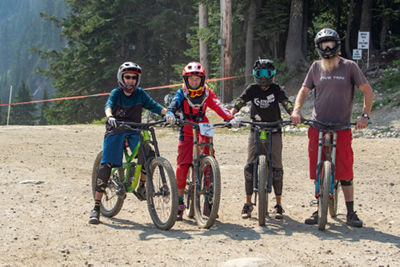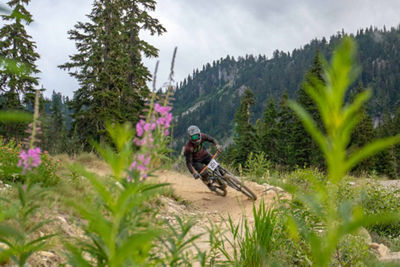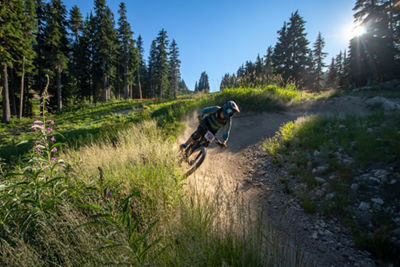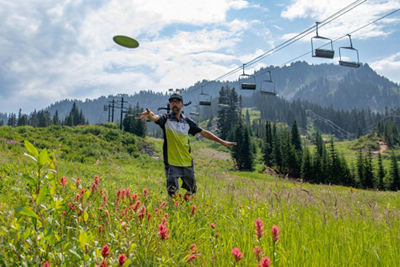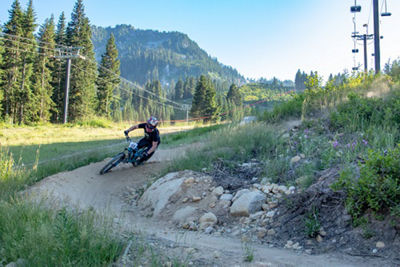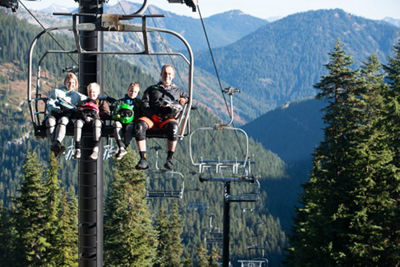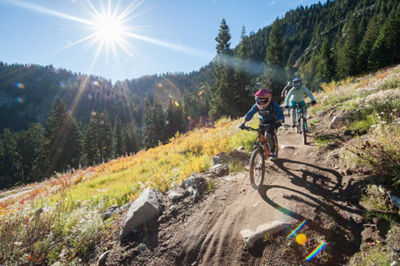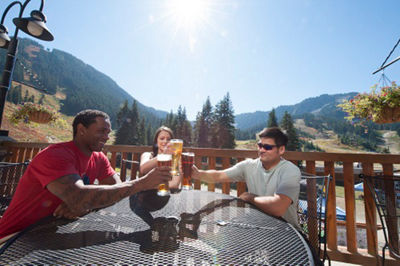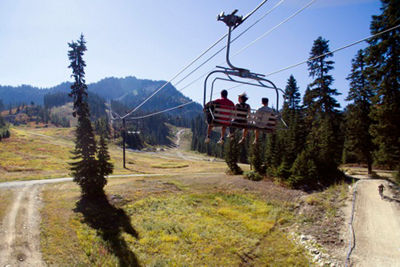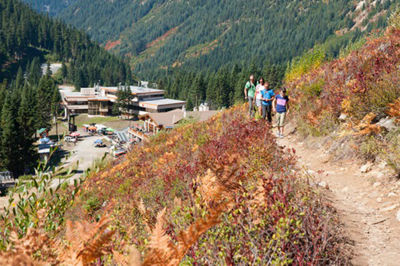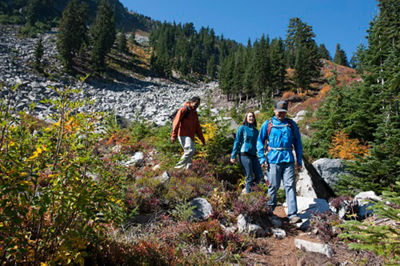 TESTIMONIALS
We take pride in welcoming our guests to the resort and catering to their every request throughout their visit. Please read what some of our clients had to say about their experience at the resort in the testimonials below.
"I would start from the beginning. First of all, you rock. You made everything easy for us and had it all covered. You had answers to all of our questions and you went above and beyond to make sure all of our requests were entertained. Thanks a ton for all of your help and patience. Talking specifically about staff, everyone was super helpful and courteous. They made sure we had access to beverages, food and snacks right on time. I talked to and noticed the instructors before, after, and during the lessons and they all were great. They made sure everyone was learning new skills, gave enough independent attention to everyone, and then left them with pointers to practice in their following sessions. After the food, the trainers are the reasons that made this visit a memorable experience for everyone."
- Manoj K.
"I would rate my feedback as 10 on both accounts. It was really helpful that you were able to be a bit flexible with us in terms of our last-minute ticket numbers and helping get all the lessons settled—our group is notorious for day-of changes, no matter how hard I try to get them to commit in advance! Thank you again!"
- Kate W.
"I very much appreciated the personalized attention that I received from both Sydney and Matt. Their customer service is terrific! I appreciate how they worked together and communicated with me. It was impressive how on the first day our group got the red carpet treatment. A crew of Stevens Pass employees (including Syd and Matt) met our bus and made themselves available for anything we needed. My interactions with staff at the restaurants, ski school, ski patrol, guest services, lift ops, rentals, retail, ski check, lost and found, janitorial, etc. have all been positive. This seems like a great work environment—people seem to like their jobs!"
- Becky H
My team at work started during the pandemic, so most of us have never met in person. I was looking to secure a date and location for a company outing. We wanted a safe environment, that could host an in-person group activity to boost morale, and a ski day was a great option!

I reached out to Stevens Pass on a whim (Stevens is my home mountain, but I wasn't sure if they had group accommodations). Jon responded within a day of my inquiry, and was able to secure our requested date without any hassle. From there, he was super helpful and patient helping coordinate tickets, rentals and lessons for our group (many who had never skied before, so you can imagine some the hand holding he had to do!).

The day was amazing – bluebird with several feet of untouched POW! Everyone had a blast, and we have already discussed making it a yearly tradition. Thanks again!!
- Lauren