Join us this wonderful winter season and experience the joy of skiing and riding at Stevens Pass.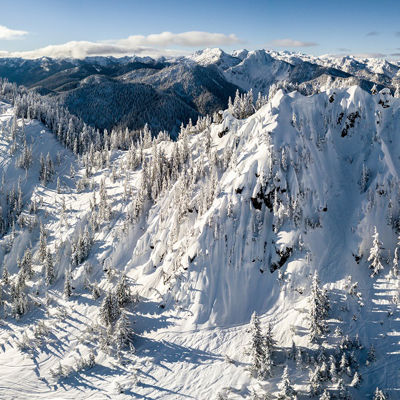 Mountain Stats
Physical Environment
Located on the crest of the Cascade Range, we receive abundant and frequent snowfall. Cool air often drifts from the eastern slope of the range through the Stevens Pass area, keeping our snow relatively dry. Stevens is located on two national forests, the Mt. Baker-Snoqualmie on the west side of the crest and the Wenatchee National Forest on the east. Our forested area is predominately Pacific Silver Fir, Mountain Hemlock, and Subalpine Fir, offering a visual treat when covered by fresh snowfall. The winter weather is usually comfortable, with temperatures often in the mid-twenties.
Snowfall & Terrain
Stevens averages 460" of snowfall each year, 105" of annual average snowpack, covering 1,125 acres of skiable terrain, including 52 major runs and numerous bowls, glades and faces.
Base area elevation 4,061'
Top elevation Cowboy Mountain 5,845'
Top elevation Big Chief Mountain 5,600'
Mill Valley base elevation 3,821'
1,800 vertical feet on three sides of two different mountains
Trail Difficulty
Beginner 11%
Intermediate 54%
Advanced 35%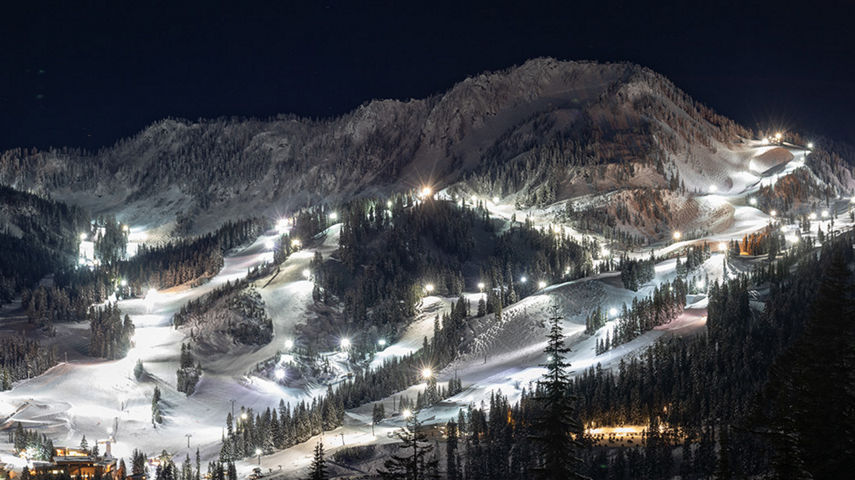 Night Experience
We offer a great night experience up to five nights a week, Wednesday through Sunday. Night operations start at 4 pm and end at 10 pm! Please check the our weather report prior to coming up, for updated information on operations.
Up to six of our lifts are open for night operations:
Hogsback Express
Skyline Express
Kehr's Chair (formerly Big Chief)
Tye Mill
Brooks
Daisy
Favorite night runs include Showcase, Skid Road, Crest Trail, Blue Trail, Skyline, Broadway, Rock 'N Blue, Easy Street, and Barrier Ridge.
It's the mountain guide in your pocket, now with even more features:
Interactive trail maps, with trail and grooming status
Real-time weather, snow totals and mountain cams
Your on-mountain GPS location and stat tracking
Resort updates and safety information
And more!