Explore Ski and Snowboard School
Expand Your Pure Cascade Experience
Unplug from the daily grind and head to the snow atop the Cascade Crest. Stevens Pass sits at the intersection of escape and adventure, where there are friends on a powder day and there's always something new to discover.
Dial in your skills and find your perfect place to ride with our guides.
Discover Cowboy Mountain Like Never Before
Whether you're looking to just get started on our new Daisy or Books lift, or you're a seasoned skier or rider wanting to push the limits on Cowboy Mountain, Stevens Pass Ski & Snowboard School has something for everyone.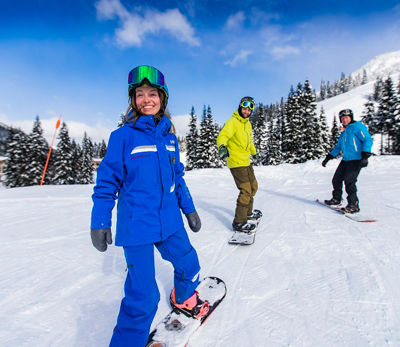 Beginner's Guide to the Mountain
Our new lifts, beginner friendly terrain and welcoming guides will ensure you'll excel at every turn.
Load the lifts
Link turns
Find balance and control
Stop with confidence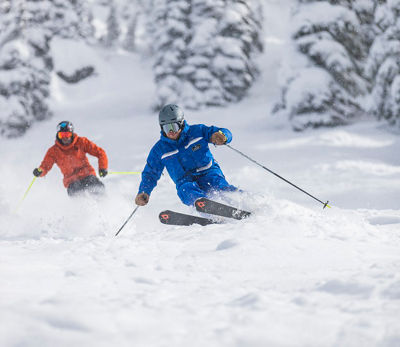 Advance Your Adventure
Guarantee more face shots and clean carves this winter, follow a guide to tap into the wealth of expert knowledge.
Find flow in technical terrain
Expand to untouched stashes
Hone in your form
Increase endurance through proper technique
Keep Searching
Learn a new sport, improve your technique, or explore new possibilities. At Stevens Pass, with world-class instruction, you learn how to truly explore the mountains. Find the lesson that is a perfect match for you.