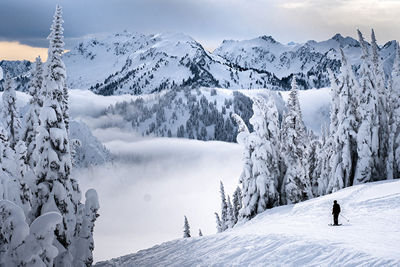 Hi Folks –
It's been a great week with a lot of progress made, and tomorrow is Friday, which means Jupiter starts spinning and the backside is officially open for the weekend! In the meantime, here's my quick – but important – update for today:
My highest priority remains keeping the team focused on hiring and opening lifts + terrain. Equally important to me is keeping the positive, fun vibe on the mountain.
Tomorrow, we will have 5 groomed runs on the backside; Gemini, Lower Gemini, Shooting Star, Outer Limits, and Aquarius.
Based on recent gains with hiring + training, we are projecting the backside to be open 7 days/week starting February 4 (next Friday). This is contingent on staying on course, and if anything changes, I'll be sure to let you know.
Special thanks to the Stevens Pass Lift Ops team for making so much happen!
I also continue to meet so many amazing people who are part of the Stevens Pass community. I appreciate the words of support and ask that you please continue to give me feedback.
See you on the slopes,
-Tom