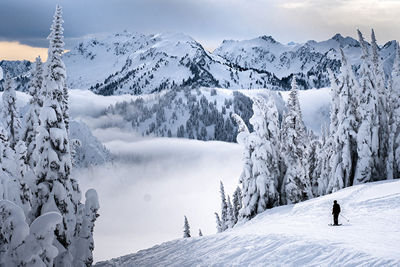 Hi, everyone – hope you're having a great start to your weekend! Here's today's update, focused on operations:
Kehrs chair opened and has been popular, we've had a good flow on this lift.
If you were on mountain today, I Hope you were able to hit Showcase…it was amazing!
As I previously mentioned, a few Heavenly team members have joined us to support, including Will, a Lift Ops expert, who has been working at Skyline Express all day and has several recommendations to try in that maze (more to come). Speaking of lift ops, we had another good training session today, too.
We had a really nice morning and surprised the Stevens Pass team with coffee and bagels as they arrived to work. It was a really great way to kick off the weekend with the right kind of energy. Big thanks to the team members who made this fun surprise happen!

Until tomorrow…

-Tom