Live Music: Friday and Saturday nights at 6pm in the Foggy Goggle Lounge.
Check out our winter music concert series on Friday and Saturday nights in the Foggy Goggle! Enjoy some excellent night skiing on the mountain and drop in to the lounge to warm up, grab a tasty drink, and enjoy a wide variety of live performances. Friday night sets are mostly acoustic and are all ages. On Saturday things can get a little more rowdy and are for ages 21+. All shows are free of charge!
Here's the lineup so far:
Saturday, January 6: The Warren G. Hardings
http://www.thewarrenghardings.com/
Seattle string-band The Warren G. Hardings feature original songs and old standards rooted in America's roots, folk and bluegrass heritage and will keep your feet stompin' all night long.
Friday, January 12: Twin Skinny
East side local band Twin Skinny is sure to make your Friday night even more pleasant with their acoustic rock and blues.
Saturday, January 13: Gypsy Wolf
https://www.facebook.com/gypsywolfmusic/
Vashon Island's Gypsy Wolf blends rock, funk, reggae, folk and psychedelic jams together for a unique, upbeat musical adventure.
Friday, January 19: Lost Sailor
Come jam out with Seattle's own Guitar & Bass duo! They will be playing from a repertoire of their favorites: Grateful Dead, Tom Petty, Neil Young, to name a few.
Saturday, January 20: Buzz Brump
http://buzzbrump.com/
Buzz Brump returns to Stevens Pass. Get ready to spend your evening gettin' down on the dance floor to their funky grooves.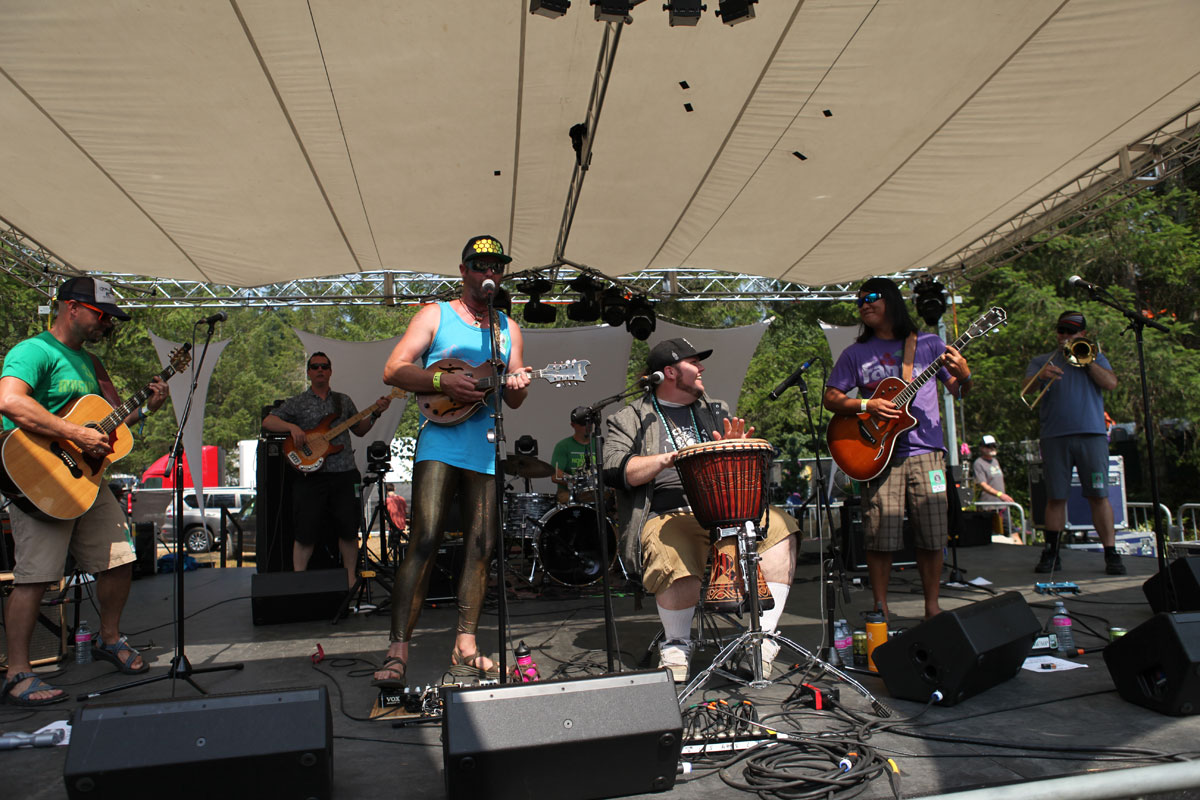 Friday, January 26: Eden Moody
https://www.reverbnation.com/edenmoody
Born in Argentina, raised in Brazil and currently living in Wenatchee, Eden's blend of Americana-influenced music has been called "gypsy country". Her latest album, This is Me, was recorded in Nashville.
Saturday, January 27: Cascade Crescendo
https://www.cascadecrescendo.com/
Portland, Oregon's Cascade Crescendo plays high-energy bluegrass, jamgrass and Americana music that's been taking the Pacific Northwest folk music scene by storm.
Saturday, February 3: Northshore Band
https://www.facebook.com/NorthShoreBandmusic/?ref=br_rs
The Northshore Band, hailing from Tacoma, return to the Foggy Goggle with their unique fusion of jazz, funk, rock, reggae and blues sure to fill the dance floor.
Friday, February 9: Gavin McLaughlin
Wenatchee local Gavin McLaughlin has been playing guitar and signing for nearly 16 years and will bring his acoustic performance influenced by classic rock, country, blues, jazz and more to the Foggy Goggle.
Friday, February 10: Los Caipirinhos
https://www.facebook.com/caipirinhos
Pasco, Washington's Los Caipirinhos is sure to entertain with their unique version of Reggae & Ska.
Friday, February 16: The Insinuators
http://www.insinuatorsmusic.com/
Based out of Seattle, The Insinuators are an improvisational, progressive rock trio who recently branched out with an acoustic album, transforming some of their original tunes into acoustic gems.
Saturday, February 17: Roemen and the Whereabouts *Cancelled*
http://www.thewhereaboutsband.com/
A retro soul band hailing from Seattle, specializing in playing tributes from some of soul, Motown and R&B's greats such as Stevie Wonder, Marvin Gaye, Al Green and more. Sure to get you dancing!
Friday, February 2: Erin McNamee
http://erinmcnamee.com/
Highway 2 local and accomplished singer-songwriter Erin McNamee returns to the Foggy Goggle for a special Sunday performance to play folk music that blends a multitude of influences together, from Celtic, blues, jazz, folk and more. 
Friday, February 23: River Dog Shakedown
https://www.reverbnation.com/riverdogshakedown
Leavenworth duo River Dog Shakedown play acoustic Americana with guitar, banjo and vocal harmonies.
Saturday, February 24: Crushwater
https://www.facebook.com/Crushwater
Featuring Port Angeles' Scott Sullivan, Crushwater will keep you dancing with their high-energy folk-inspired rock 'n roll, complete with fiddle!
Friday, March 2: Vince & Markus from The Hoyer Brothers
Local favorites Vince and Markus will share their musical prowess with our Friday night guests.
Saturday, March 3: Spare Rib & the Bluegrass Sauce
https://www.facebook.com/bbqgrass/
Spend your Saturday night with Stevens Pass favorites Spare Rib & the Bluegrass Sauce. Playing a mixture of classic rock, traditional and old timey tunes that merge bluegrass with jams, get ready to spend your evening hootin', hollerin' and stompin' along.
Saturday, March 10: The Staxx Brothers
http://www.staxxbrothers.com/
Playing high-energy rock n roll that channels the soul of Motown, Seattle's The Staxx Brothers will keep your hips shaking all night.
See you in the Goggle!