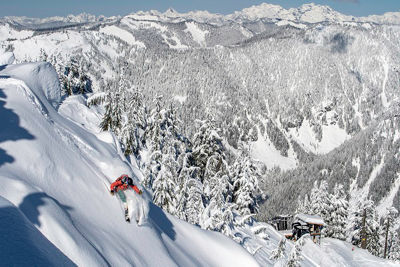 Stevens Pass
Stevens Pass is a place that feeds our thirst for adventure. While each person experiences Stevens Pass uniquely, we do have one thing in common: we are all part of the snow-centric Stevens Pass family, and we are pure Pacific Northwest. We have a shared passion for skiing and riding with friends, family and even that random person sitting next to you on the lift.
The passion for what we do is palpable and shared amongst all visitors at this unique mountain that somehow always feels like home. Families have learned here, children have grown here, and come back with children of their own to pass on the sheer joy of skiing and riding here at the crest of the Cascades.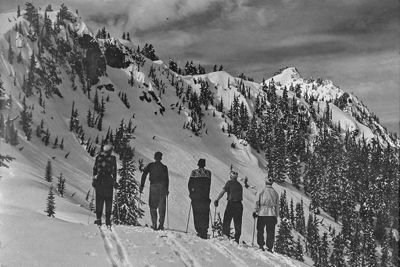 History
It's been more than 80 years since two adventure seekers with a vision hauled an old V8 engine, some pulleys, and some rope up the Skykomish Valley to build a dream. In 1937, in an effort to share their love of the mountains with the people of the PNW, Bruce Kehr and Don Adams installed their first rope tow. The people came, hiking in six miles from the west side and from the east side by bus. With war-surplus resources and a touch of invention, the pair persevered.
As time passed, they steadily expanded lifts up the mountain and worked their way into the hearts of a growing family of skiers from Wenatchee to Seattle, and beyond. Through the boom years of the '70s, Stevens Pass remained committed to the on-slope experience, eschewing prefab condos in favor of affordable fun. Dozens of rope tows gave way to more modern chairlifts, and Stevens expanded into Mill Valley, opening up terrain on three sides of two mountains.
More than eight decades later, there have been many changes, but the community remains – a community that grows with each passing generation, one that thrives upon a shared love of the mountains.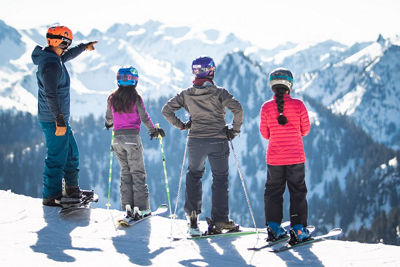 The Mountain
Imagine a special place with deep powder, rolling groomed runs to steep slopes, surrounded by trees and nestled into the mountains. That's Stevens Pass. A picture-perfect ski area on a blue bird day and a place that sees rapid replenishment of snowpack with many series of winter storms.
It is home to a community of full-time, part-time and first-time winter crusaders enjoying the very best of the Cascades – from numerous bowls, glades and faces to extensive lighted terrain for skiing and riding well into the evening. It's a place that connects us to what we love most – skiing and riding.
With an annual snowfall averaging 460" each year, 1,125 acres of diverse skiable terrain, it's no wonder everyone keeps coming back for more.